Get Ready for new Experiences and Opportunities
Open Horizons Summit, the annual Micro Focus Community & Channel conference is the best destination for all Micro Focus & Open Horizons Partners, customers and community members in Europe, the Middle East and Africa interested in strengthening and extending their relationship with the Micro Focus Company. Started by Micro Focus and jointly delivered by the leading user group Open Horizons, the four-day conference is the ideal place to get advanced technical training and deep technical immersions and to acquire cutting-edge knowledge and skills on the Micro Focus technologies you already use, and those you will rely on in the future to achieve the goal of the digital transformation.
Regardless the markets you serve, whether you build, sell, service, or run Micro Focus solutions, our 4-day technical conference will equip you with the expertise and game-changing insights, innovations, enablement, business opportunities, and endless networking that can help us grow and profit together in the era of digitalization.
For the first time, the Open Horizons Summit will offer to you the chance to get Micro Focus certified. We encourage our delegates to take Certification exams for FREE during the conference in 2 dedicated certification rooms. Select from 2 available test sessions tracks. Seating is based on first-come-first-served basis. All certification sessions are available to all conference registered attendees.
TechLounge
explore new technologies
TechLounge
Visit our partners and sponsors at the TechLounge and get inspired by new and modern technical solutions.
HotLabs
70 HotLabs in 7 parallel tracks
HotLabs
Get a unique experience and cutting-edge education on the topics and technologies that matter most to you
Meet the Experts
engage with engineers & experts
Meet the Experts
engage with Micro Focus engineers and Open Horizons Experts in 1:1 conversations
Certifications
Complete the certifications you need
Certifications
Pass the certifications you want and benefit from the support and availability of the Micro Focus Team in case of any questions.
Networking
benefit from networking opportunities
Networking
benefit from first class networking opportunities
Community Track
Enjoy a variety of hands-off Community Biz track sessions
Community Biz Track
Choose from more than 80 Community Biz tracks from different session types
Open Horizons Summit is designed to deliver an intensive and educational experience for the Micro Focus Community. The Summit offers two programmes with different points of emphasis – a Technical Education Programme and a Community Biz Track Programme. The Technical Education Programme will offer over 50 hands-on HotLabs covering the  ITOM, ADM, Security and IM&G portfolios; ranging from introductory to advanced skill levels.  It is the core of the Open Horizons Summit.  Attendees can build their personalised agendas mapped to individual specialisations and needs.  The Technical Programme is designed for Technical Presales Engineers, Systems Integrators, Delivery Consultants, Installation, Configuration and Administration Consultants who are responsible for engaging with customers, delivering proof of concept systems or installing and configuring any product within the Micro Focus portfolio. The Community Biz Track Programme is intended for partner executives, business development managers and sales specialists who are responsible for expanding their business and creating new opportunities. The Community Biz track includes sessions from different session types like Sponsor Solutions Showcases, Interactive Focus Group Interviews, Product Management Roadmap Sessions, HotLab Recaptures, Certification Preparation Sessions, Partner Best Practices, Success Stories and Special Interest Group Sessions (e.g. Managed Services). Learn about the latest Micro Focus strategies and company vision, market trends, offerings and roadmaps, cross sell opportunities and how to beat the competition to grow your deals and profits.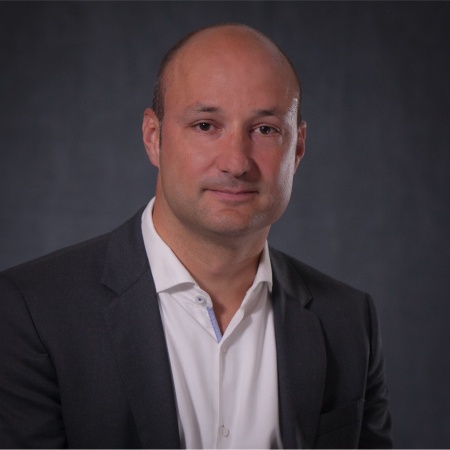 Open Horizons Summit is our major channel partner event in EMEA this year – we have worked side by side with Open Horizons designing this event squarely around what is most relevant to our partners. I very much look forward to a week of extensive collaboration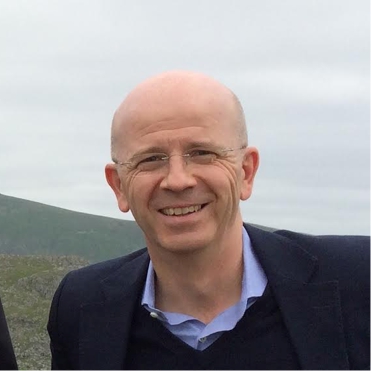 Community starts when people meet and speak. Even better, when they share visions, experiences and have fun together. In that context the Open Horizons Summit 2019, the leading Micro Focus technology conference is the place to be for you!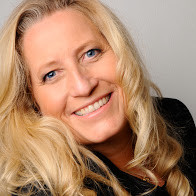 This year's Open Horizons focus, is not only on enablement, but also on getting you certified! Employees with certification generally stay longer in their company, perform better, have more subject matter expertise, and most importantly they are more satisfied employees.
Berlin Marriott & Ritz Carlton
Potsdamer Platz
10785 Berlin, Germany
The event is based at the Berlin Marriott & Ritz Carlton hotels situated in the beating heart of Berlin only steps away from the famous Potsdamer Platz. This location, where traditions and innovations achieve artful balance, will become the backdrop for the technical Hot Labs and business oriented sessions, along with the strategic keynotes and a fully featured Tech-Lounge.
Luxurious guest rooms are available at the Marriott complemented by alternative hotels with standards to match your individual needs and budgets. More information can be found here.
Agenda at a glance
Choose from a variety of learning opportunities to broaden and deepen your expertise. Attend breakout sessions and HotLabs covering a wide range of topics. Technical sessions (120 – 210 minutes long) range from introductory to advanced skill levels and cover both new subjects and feature/functionality updates for a wide variety of products and solutions. Select your favourite sessions from multiple tracks that are designed to help you discover the latest trends, tools, and product roadmaps. We will continue to add and update sessions across each track, so please check back often for the latest updates. More information about the different programmes can be found here.
We recently released our preliminary list of sessions.
Monday
Event Registration </br> </br> Visit the TechLounge</br>

-

Lunch

-

7 parallel Technical Hands-On </br> HotLabs

-

4 parallel Community Biz Track Sessions

-

2 Certification rooms

-

Coffee Break

-

2 Certification rooms

-

4 parallel Community Biz Track Sessions

-

7 parallel Technical Hands-On </br> HotLabs

-

<Placeholder>

-

Conference dinner

-
Tuesday
7 parallel Technical Hands-On </br> HotLabs

-

4 parallel Community Biz Track Sessions

-

2 Certification rooms

-

Lunch

-

7 parallel Technical Hands-On </br> HotLabs

-

4 parallel Community Biz Track Sessions

-

2 Certification rooms

-

Coffee Break

-

2 Certification rooms

-

4 parallel Community Biz Track Sessions

-

7 parallel Technical Hands-On </br> HotLabs

-

OH City Run & Walking Tour

-

<Placeholder>

-
Wednesday
7 parallel Technical Hands-On </br> HotLabs

-

4 parallel Community Biz Track Sessions

-

2 Certification rooms

-

Lunch

-

7 parallel Technical Hands-On </br> HotLabs

-

4 parallel Community Biz Track Sessions

-

2 Certification rooms

-

Coffee Break

-

2 Certification rooms

-

4 parallel Community Biz Track Sessions

-

7 parallel Technical Hands-On </br> HotLabs

-

<Placeholder>

-

Community Fun Night

-
Thursday
7 parallel Technical Hands-On </br> HotLabs

-

4 parallel Community Biz Track Sessions

-

2 Certification rooms

-

Lunch

-

7 parallel Technical Hands-On </br> HotLabs

-

4 parallel Community Biz Track Sessions

-

2 Certification rooms

-

Coffee Break

-

<Placeholder>

-

<Placeholder>

-